Dear forum member,
today we're
celebrating the 8th Anniversary of the Mix Challenge
audio community.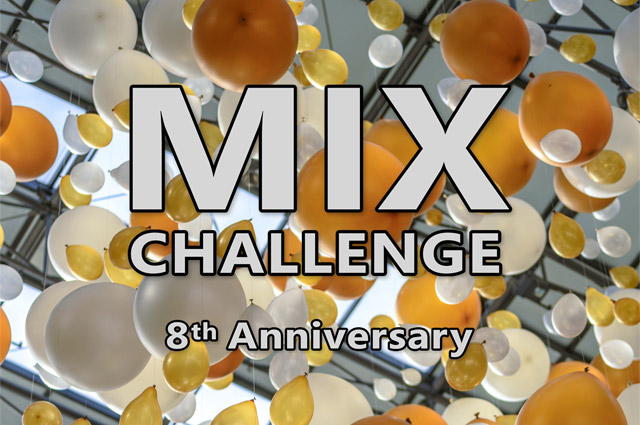 Image Source: Pexels, photo by photomix company, released under Creative Commons CC0 - Mix Challenge logo by staff, Mix Challenge 2022
Hard to believe that we passed another round circling the big fiery ball in the sky, and we're already eight years into this journey (the Mix Challenge started 2014 on KVR Audio). As of this moment, we're at over 85 Mix(ing) Challenges and over 57 Songwriting Competitions.
Year 8 had plenty of ups and downs however. For example, I sadly had to reduce the game rhythm for our community namesake in 2022 due to a lack of source material. And to be honest I am still a bit unsure about the future. But on the flip-side, this offers more room for our other main game (producing / songwriting). One of the bigger milestones has been an expansion to
Discord
, which introduced an alternative way of interaction. Things are still a bit quiet over there, but overall, I'm more than happy that we're already at over 95 users.
I can do nothing but thank everyone that has been (and still is) a part of this community. From our song providers (some of you reached out multiple times even), to license sponsors, to the monthly participants, to all very generous patrons, to all those that go the extra mile and spread the word about this community (please continue doing so), the cross-community support and collaboration, etc.
As some of you are aware, this whole endeavor is (currently) run by only one person. Without you, your help and words of encouragement, things might have come to a halt a long time ago. Please keep up the good work, reach out, interact. Thank you ever so much!
There will be a separate blog-post regarding the current status and possible future of our community. Please give me a couple of days for that, as it's always a bit chaotic around the turn of the month.
But for the time being...
Let us please raise our mugs / glasses (with your favorite beverage in it) and let us wish joy to our small community.
Here is to "year 9"