Hello everyone,
this particular poll is a simple yes/no question:
Should the Community Scramble game concept be changed to (also) allow the use of non-community provided samples?

A bit of background story:
Since January 2019, we've been seeing a yearly recurring, purely sound design based Songwriting Competition called "
Community Scramble
". The basic gist of the game is: get access to community sourced sample content, and only use this material, mangle it to your hearts content, and make a song out of it.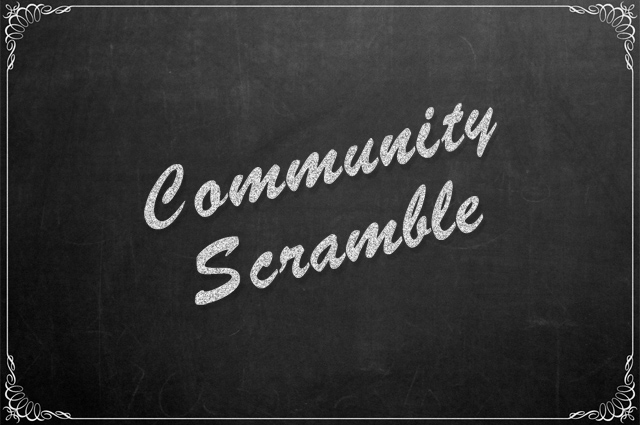 Image Source: ArtsyBee (background, via Pixabay), released under Creative Commons CC0

The problem:
The sample collection part has been very, very scarce in the last two years. By that I mean, we only had 1-2 submissions at most. To fill the void, I stepped in, provided the rest out of my personal collection, what I found interesting in video form on the internet, or what I could record at the very last minute. Then there is also the overall participation (which wasn't bad with 7 participants on avg over the course of 3 years). I can fully understand that the sound design aspect is a lot for not as skilled participants (even though many of you come from KVR Audio and their sound design based games). "Mixing" of assets might be more enticing, also result in genre variety, not to mention maybe even more participation. There are valid arguments for both sides of the court. But it still makes me think:
"what might have gone wrong in the last years, and how to make things a bit more accessible to everyone?"
I would actually like to keep the general concept alive. But maybe lower the difficulty threshold a little bit.
By that I mean, alongside collecting samples for additional sound design purposes, we'll allow using other instruments that are at your disposal to create a more fleshed out production. Meaning: drum machines, guitars, etc. Not just added vocals (which you can also mangle however you feel like, of course).

The big caveat:
This also needs some ground rules. As in: "what should the ratio of sound design versus other instrumentation be?" also "how to clearly clarify that with ones entry?" (this is where documentation is so important).
Some might do the absolute bare minimum, use 1-2 samples and the rest comes from sound design packs from Kontakt, which might result in completely dominating the field during the voting stage (because things just sound so much better). While somebody else invests a lot of time and work into creating a whole arrangement only from provided sound snippets, yet is being completely pushed to the sidelines.
Where do we draw the line in a fair manner? Where should the focus be, etc?

This is where I need your help, your constructive feedback
I feel like we're at a turning point with the "Community Scramble" Songwriting Competition. I've also got a lot of comments after each game was over. Most notably ones on the lines of
"I would have added more to the arrangement, if I was allowed to do <insert reason here>"
or
"I got the general idea across, but it would have sounded different/better if I could have used a real guitar, I'm just not happy with that synthesized one I had to model. Maybe I'll redo this song..."
.
As you are probably aware, I try my best to get as many people involved in the Songwriting Competition as possible, which would also result in more interaction. I am often getting the feeling, that the "entry level" is too hard, even though I really try to keep the bar low in places.
Why not try to shake things up a little, see where things go? But I can't do this alone. You have control how the general route goes in terms of overall tone (
Sample Collection thread
).
How much should we bend the rules?
.
Thank you for reading.
Looking forward to your feedback.

POLL INFO:
The poll will run until 24th December 2021 23:59 UTC+1/CET. You can cast one vote. You are able change your vote until that deadline